Relationships built on trust, one client at a time
Customer focused towing software & impound lot management tools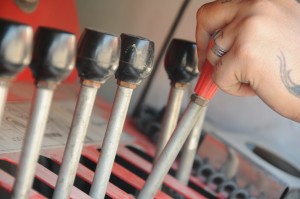 We know you have choices, below you will find the information that will enable you to make an informed choice regarding your company's future. If you are looking for a comprehensive
tow industry software solution
which will effectively manage your business, is easy to use, increases profitability, and reduces staffing requirements, we have it!
Software developed to manage the towing of vehicles is a relatively simple process, it's the ability to fully automate and effectively manage the process of vehicle impoundment, storage lot billing, online access to 36+ state DMV's for owner, lien holder, and title information, lien/notification letter creation and mailing via electronic certified mail and the legal disposal of abandoned vehicles. This requires specialized industry knowledge. No one does storage lot management better than we do, period! For almost 20 years, VTS Systems has enjoyed a leadership role in providing towing and vehicle storage industry solutions. Like most of our customers, we are a family business and understand the need to provide "More Time for This." The "This" … is Family!
VTS Systems is a Texas-based software company and the only software developer to offer the towing industry both a web/cloud-based and a PC/server-based version of its software. We provide you with informed choices!
Why offer both, when the buzzwords on everyone's lips is cloud-based. The answer is relatively simple: not all of our clients live in big cities with reliable high-speed Internet, which is a must for cloud-based technology. Many of our clients and prospective clients live in urban or rural communities where the Internet is often slow and or unreliable. Even our major cities have dead zones where cable-based internet is not available! Our PC/server application will operate your business reliably without constant access to the Internet. Of course, there are exceptions to every rule; simple can quickly become complex and costly. However, our technical support team is available to provide information and guidance on which technology best meets your needs.
Supporting our customers, reducing the time it takes to complete a given task, reducing costs and increasing profits is our primary focus. Whether your software needs are cloud or PC/Server based, our industry knowledge, business know-how, and software expertise will assist in make your towing and impound business even more successful. Although we are a technology company, we hold many traditional values, "Relationships built on trust, one client at a time."
The towing and vehicle storage facility industry is facing many economic and operational challenges, brought about by the onslaught of technology; how we manage and or adapt to those challenges will define our business future. From the outset, VTS Systems software was designed with flexibility in mind, our philosophy of "don't license what you do not need" allows a company, regardless of size to select application modules to fulfill their needs. For example, towing companies who work primarily for motor clubs often do not require storage lot management. Others may not have a need for a dedicated dispatcher or require real-time electronic dispatch capabilities, as the truck operators process information in real time via smart phones or tablets. Technology has already forecast the demise of the handwritten tow ticket, and it is almost a certainty, there will be more changes in our future. All VTS Systems applications are comprehensive, feature rich packages, which are scalable, and networkable. We are constantly searching for ways in which to improve the features we offer to our clients and have seen many "firsts."
VTS Systems was the first tow management software company to offer the following innovations:
2006 — Fully Integrated Telematics from Network Fleet,
2010 — Real-time, integrated access to multistate DMV/MVR information (36+ states online)
2011 — Fully automated electronic certified mail, for notification/lien letters, "No More Going to the Post Office." This fully integrated and cost effective electronic certified mail service has successfully processed more than two million letters.
2011 — Fully Integrated Telematics from Tom-Tom and others
2015 — Automatic VSF impoundment data up-load to Law Enforcement Agencies
2017 — The first tow and VSF industry software company to offer dual platform applications
Since 1996, across the United States and Canada, VTS Systems has continued to provide feature enhancements and compliant state/provincial documentation. Nowhere in North America is documentation and compliance more regulated than in the State of Texas. VTS Systems applications and documentation is considered by the Texas state regulator to be fully compliant.
Towing Software Re-Invented
The relentless advance of technology and our "Gold Standard" economy is driving North American business, and there is little doubt that future software development by industry leaders will be in the next generation of web/cloud applications. However, VTS Systems is committed to maintaining compliance of its popular PC/server application until 2022. Our latest tow management offering, VTS CLOUD is a next-generation web-based application that provides everything our customers have come to expect from our PC/Server based offering, but much, much more. VTS CLOUD boldly offers:
MOBILTY — Internet access via ANY DEVICE, ANYTIME, ANYWHERE
FLEXIBILITY — Unlimited users, unlimited tows, unlimited data storage, and unlimited support.
SIMPLICITY — Easy to use, pre-loaded relationship tables and active filters ensure quick, error free entry.
SECURITY — Individual user names, personal ID numbers and passwords, your data is securely backed-up across multiple Microsoft Azure cloud server farms.
VTS Systems Your first choice for Towing Business Management Tools
We know you work hard and long hours. For most towing and VSF company operators, a 40-hour work week is a figment of someone else's imagination. Moreover, regardless of the size of your business, looking for and understanding the features and benefits of management software can often be a challenge. We understand you have choices, we respectfully ask that you give VTS Systems the opportunity to prove our value. We offer business management solutions for small, medium, and large towing and storage lot companies. Our software and training will add to your company's efficiency, save time and money while providing worry free Vehicle Storage Facility Management, and MORE TIME FOR THIS….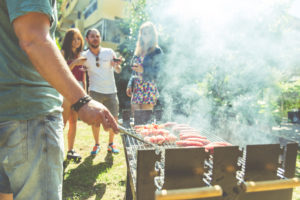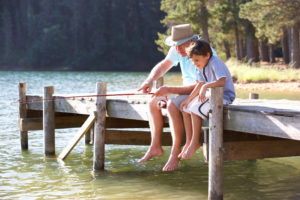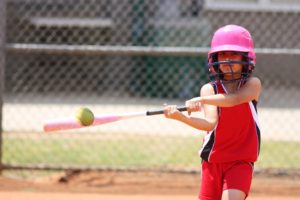 Thank you for visiting our website and showing interest in our towing and vehicle storage facility software. If you have questions about any of our tow management features, do not hesitate to give us a call at 877-374-7225, ext. 2 or complete the short form located on our contact page. In the meantime, continue browsing through our site for more information on our products and services, company information, demonstration download, news and much more! You will see why our towing software and training is the "Gold Standard."
Save
Save