About VTS Systems towing software.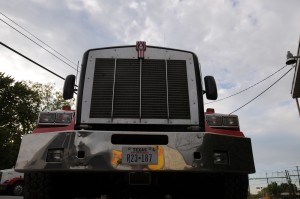 As our name implies,
Vehicle Tracking and Storage
, VTS Systems is a leading North American Vehicle Storage Facility management software company, dedicated to providing products and services for the vehicle towing, recovery, and vehicle impoundment industry. No other software company does vehicle storage lot management like we do, period. Our business model is focused on efficiently managing the productivity and profitability of companies involved with the
dispatch, towing, recovery and storage lot management
of motor vehicles. Our clients are privately owned wrecker companies, vehicle storage facilities, counties and cities involved in traffic-related, Incident Management and abandoned vehicle processing.
VTS Systems (a division of Collision Management USA LP) has enjoyed the role of industry listener, software developer, and everyday business support for our many clients. VTS Systems is family owned and managed, and we are debt-free. Our partners and employees, several who are state licensed tow and VSF operators, are passionate about customer satisfaction and the simplified use of leading-edge computer technology to enhance client profitability and employee productivity. Our software is designed and coded in Texas, and our Sales Associates, product training and technical support team are either citizens or legal residents of the United States and Canada. The quality and reliability of our product allows us to offer exceptional one-on-one customer training and support whenever needed.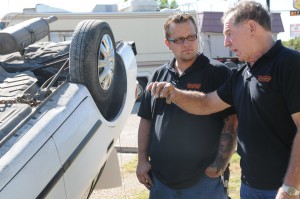 Today, we manage thousands of tows every day. More than 150 towing and recovery companies located in metropolitan Houston/Harris County alone rely on VTS software solutions to support their daily business operations, along with many hundreds more throughout the United States and Canada. Our goal remains the same today as when we began: "Relationships built on trust, one client at the time." We strive to earn our clients' trust and provide them with a quality product of exceptional reliability, value, and the support they deserve, when they need it.
Keeping any product "industry current" is always a challenge, but a challenge that VTS Systems readily accepts. Every towing and recovery company knows that our industry is undergoing rapid technological and legislative changes, and for many of you, this is a concern, both psychologically and financially. Every two years or so, your state or provincial government passes new legislative statutes that frequently impact the towing, recovery and vehicle storage industry. Our goal is to work with our clients, state and provincial Towing Associations and legislative bodies to identify and implement these changes into our software using the latest coding technology, automate and reduce the workload on the average towing company.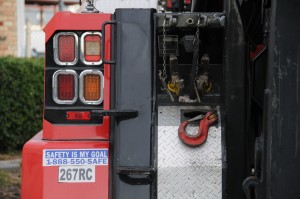 VTS software is licensable throughout North America, and we pay particular attention to our clients' compliance. Nowhere is this more true than in the state of Texas. Texas is the most legislated and regulated state in the United States and, when it comes to towing compliance, and VTS Systems software is fully compliant with state statute and regulator administrative policies, along with Notification/Lien letters and Vehicle Release documentation. It is acknowledged by many in our industry and the majority of our Texas customers that no one implements storage lot management better than VTS Systems
In 2002, we began offering VTS Classic specifically designed to meet the needs of small family-owned towing and or storage lot businesses. In 2006 we integrated Telematics into our software, an industry first, providing location and performance information on tow trucks and drivers. The upside to this was lower operating costs, and — yes — reduced insurance premiums. In 2010, we expanded our original automated Texas only, MVR process to include multi-state access; through our association with Auto Data Direct Inc., (ADD) we currently offer some 36+ U.S. states online, more than any other software company. More will follow!
Canada's privacy laws prohibit direct tow company access to ownership information, but we are working on a possible solution. Moreover, in 2010 through our collaboration with ADD, we also fully integrated ADD's DirectPost Office (DPO) to provide an automated electronic certified mail service, "No more going to the Post Office." No one does storage lot management the way we do, period. As our industry has grown, so have we. VTS Systems has increased the scaling of its products to meet the needs of larger companies who operate from multiple locations, across state lines or provincial boundaries, across country tax districts, and under multiple trading names.