Towing and Vehicle Storage Facility Management Software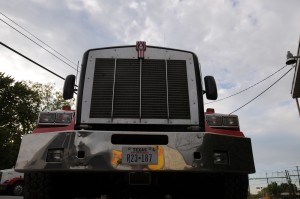 As our name implies, (VTS) 
Vehicle Tracking and Storage
, VTS Systems is a leading North American Towing, Recovery, and Vehicle Storage Facility (VSF) management software company, dedicated to providing products and services for the towing industry. The majority of our sales and management team are state certified, incident management wrecker drivers and/or licensed storage lot personnel who have everyday working knowledge of how to operate a tow truck, or manage storage lot efficiently. We think it's fair to say, that we both know and understand the business, and we share your passion for this industry. Writing compliant towing software would rate about 4.5 on a scale of 1 to 10, ten being the most difficult. However, understanding the complexities of state Vehicle Storage Facility (VSF) management and writing code to comply with state or Law Enforcement Agency (LEA) administrative rules — including vehicle impoundment, notification/lien letters and the ability to legally process a vehicle through to auction and title transfer — rates about 9.5 on the same scale. "
Nobody does Storage Lot Management like we do," Period!
We focus our business model on efficiently managing the productivity and increasing the profitability of companies involved with the dispatch, towing, recovery, and storage lot management of motor vehicles. Our clients are privately owned wrecker companies, vehicle storage facilities, counties and cities involved in traffic-related, Incident Management and abandoned vehicle processing.
VTS Systems (a division of Collision Management USA LP) has enjoyed the role of industry listener, software developer, and everyday business support for our many clients. VTS Systems is family owned and managed, and we are debt-free. Our partners and employees are passionate about customer satisfaction and the simplified use of leading-edge computer technology to enhance client profitability and employee productivity. We designed and coded our software in Texas, and our Sales Associates, product training and technical support team are citizens of the United States and Canada. The quality and reliability of our product allows us to offer exceptional one-on-one customer training and support whenever needed.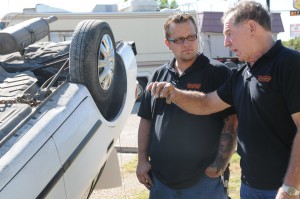 Today, we manage thousands of tows every day. More than 150 towing and recovery companies operating in the metroplex of Houston/Harris County rely on VTS software to support their daily business operations, along with many hundreds more throughout the United States and Canada. Our goal remains the same today as when we began: "It's all about Relationships, Relationships built on trust, one client at the time." We strive to earn our clients' trust and provide them with a quality product of exceptional reliability, value, and the support they deserve, when they need it.
Keeping any product "industry current" is always a challenge, but a challenge that VTS Systems readily accepts. Every towing and recovery company knows that our industry is undergoing rapid technological and legislative changes, and for many of you, this is a concern, both stressfully and financially. Every two years or so, your state or provincial government passes new legislative statutes that frequently impact the towing and vehicle storage industry. Our goal is to work with our clients, state and provincial Towing Associations and legislative bodies to identify and implement these changes into our software using the latest coding technology, automate and reduce the workload on the average towing company.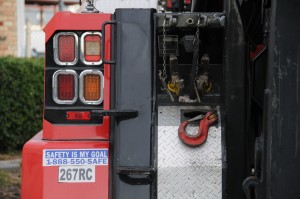 VTS software is licensable throughout North America, and we pay particular attention to our clients' compliance. Nowhere is this more true than in the state of Texas. Texas is the most regulated state in the United States when it comes to towing compliance. VTS Systems software is fully compliant with state statute and regulator administrative policies, along with Notification/Lien letters and Vehicle Release documentation. With a couple of exceptions, we have been doing this longer than most, and "Nobody does Storage Lot Management like we do," Period!