What Do Our Customers Think About VTS Systems?
Testimonials
Below are reviews from both recent converts and long-term users of VTS Systems Management Software. These existing clients offered to share their experience with our tow, VSF, software and support services. There is nothing more important to us than customer satisfaction, and hearing about how we've played a part in someone else's success. Let us help you achieve your goals.
2016.03 As reported in American Towman Magazine…. VTS Systems Simple to Learn
"We've used VTS Systems for about six months, it's the best thing I've ever done. … I used to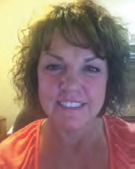 do everything by hand, including registered letters. VTS has taken 90 percent of the work off
me where now it's a click of the button and the work gets done. They trained me over the
phone, while I dispatched, to learn the system. … It's so simple."
–Michelle Jinks, Todd's Towing; Royce City, Texas
2017.03 – As reported in American Towman Magazine… VTS Systems Reduces Mistakes
Darlene Garrett – Valentin Towing & Repair Center LLC. | Porter Texas
"I absolutely believe in VTS Systems software. The software is smooth and timely to submit info; enter customers, then vehicles, and the software basically tells me everything I need to do… Any letters that need to go out, I can print and take to the post office or better still, they provide a fully automated electronic certified mail service that with a click of a button, your notification/lien letters are created in the background and sent as a cyber document to USPS for processing and entry into the postal mail stream. They helped me set up the system and they are fantastic, really nice people. I would definitely recommend that all tow companies use VTS Systems program, it really cuts down on human error and operational mistakes, as we have no margin for error on foreclosed / abandoned vehicles.
2018.03 – As reported in American Towman Magazine… VTS Systems saved us thousands in state Regulator Fines

Wayne Gray – Son's Wrecker Service | Houston Texas
We started using VTS in 2014, after having issues with our previous provider not keeping the software up to date concerning Texas Department of Licensing & Regulation (TDLR) rule changes.
Use of the VTS Classic System has impressed our staff, myself included, since day one. The system is very user friendly; with a little training you can be up and running within hours.
If there is an issue with anything, help is only a phone call away, generally they can talk you through the issue, for more involved problems tech-support will access your system remotely and work their magic. I have yet to have an issue that was not easily fixed within thirty minutes, from telling them what is wrong to hanging up the phone. Although I hate to admit it, the majority of issues have been operator error.
I have recommended VTS Classic to several of the storage lot owners in town. Most of those that used our old system have now also switched to VTS Systems.
Having multiple tow companies pulling vehicles to store at our lot, once the commission prices are installed, the hardest part of doing third-party commissions and payroll is writing the check.
The system provides on-line access to more than 36 MVR state databases and automatically enters the information into the system for you, no more cut and paste. No more putting folders in bins to move around, the information is all available with a couple of key strokes. In addition, the system prompts you to send out notification/lien letters, LEA abandoned vehicle notices, auction request forms, as well as electronic certified mail. With VTS, notification/lien letters are sent via electronic certified mail at the touch of a button, eliminating costly and time-consuming processing and print costs. All USPS electronic certified mail is tracked in the system; with "No More Going to The Post Office".
The system does everything you need from the moment the vehicle data is entered into the application, until the time you are printing out the paperwork after the release or auction.
When I can be out towing cars instead of attending the latest state regulator meetings, proposing more changes in the VSF administrative rules, and making sure certified mail was sent out, I will gladly pay for time saved.
Bill McCain – Bill's Auto Body | Bonham, Texas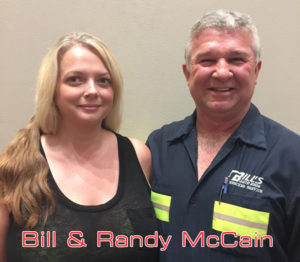 Bonham, Texas is a rural community located in Fannin County with a population of just over 10,000. Rural communities contribute greatly to the fabric and history of Texas and Bonham is no exception. Home of the late U.S. Representative Sam Rayburn, Rayburn served as the Speaker of the US House of Representatives for more than 17 years, the longest tenure in US history.
Like many small businesses in rural communities Bill's Auto Body turns a hand to multiple tasks to make a living, we operate a local paint and body shop, and a couple of long-haul trucks, but also serve the community by running a state licensed towing and vehicle storage company.
To keep things simple, straightforward and legal, our towing company needed software. Angela Barnett, Executive Director of the Arizona Professional Towing & Recovery Association, a longtime friend, introduced me to the guys at VTS Systems and their simple to use towing and storage lot software. I'm a hands-on body shop guy and not a computer guru, like most guys I know, I type with two fingers.
Running a successful small business, you have to judge time and money spent, versus time and money saved and profit margins. VTS Systems software comes through on all accounts. It saves me time, keeps me legal by reminding me when I need to send important notification/lien letters, and keeps track of all the storage vehicles, never makes a mistake on who owes what, and adds and reports the state taxes. Nothing could be simpler! The VTS guys trained me how to operate the software and are always there to support my overtaxed working man's brain when I need help. If you haven't spoken to them yet, you should.
– Bill McCain, Bill's Auto Body

Larry & Cindy Haynie – LW's Towing, Frisco, Texas | www.lwtowing.com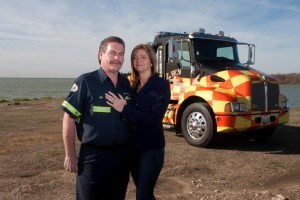 After being in the towing business for more than 33 years, nothing is more important to my wife and me than our reputation.
We own and operate LW's Towing in the community of Frisco, north of Dallas and our business is equally divided between incident management, law enforcement arrest tows and the private and commercial business within our community. About seven years ago, Cindy had reached her physical and dare I say mental limit shuffling paper and we needed help. I asked around other DFW towing companies and was told straight out, contact VTS Systems. That we did, and today I will tell you that it was the best call I ever made. Cindy, my wife and business partner absolutely loves VTS Systems and their software, it is simple and easy-to-use does everything that we need as a Texas based towing, recovery and VSF company, and keeps us state compliant.
Not only is the software current and compliant, the support is beyond excellent. For example, two years ago our business location was vandalized and all of our computer equipment destroyed or stolen. One call to the guys at VTS Systems, and they swung into action, in less than a day they provided us with a temporary fix to keep us operating while we rebuilt our lives and our business. These guys are always there for us, and we are no different than all of their other customers both Cindy and I heartily recommend not only the software but the service support that the VTS Systems team provide our industry.

Jeni, Megan, and David Ferril – T-Miller Wrecker Service Amarillo, Texas |
www.tmillerwrecker.com
Like many long established family owned towing and VSF businesses, we have seen good times and bad; we are by our very nature somewhat conservative, hold traditional Texas values, and not always happy about change. Does this sound like someone you know?
Following the death of our senior partner in 2004, we continued to run the wrecker business using traditional pen and paper methods, but in truth it was a struggle and we had to find a better way. Over the next two or three years we met with the VTS guys at our towing Association meetings and formed a relationship, finally in 2007 we asked them for help. They listened to our needs, helped us understand the new technology and provided us with a complete system, including a server, firewall, workstations, and printers; as well as software. They stayed with us for almost a week, commissioning the network; helping us install our data and making sure everyone was fully trained.
Our industry has changed a lot since 2007, but the VTS guys have constantly updated VTS Classic keeping it fully compliant with our ever-changing state legislature and the rules that are imposed by TDLR, the state enforcement body. Last July we took another step into the 21st century when Megan decided she was wasting too much time and effort processing, folding, stuffing, sticking and finally mailing notification letters, VTS fully automated our certified mail and multi-state MVR processes; a couple of key stokes now does it all. Wonderful!
We own and operate some 17 wreckers, 3 tractors plus trailers and other recovery gear and manage the office with only three people, including dispatch. The VTS guys have an excellent product and are always there to answer our questions; they are part of our extended family and go beyond the norm in service and support.


Kerrie Masterson – Capital Tow, Fort Worth, Texas |
www.capitaltow.com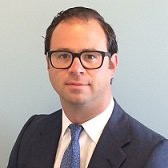 We are a Dallas-Fort Worth Metroplex private property enforcement company, as such all of our tows are non-consent and require strict adherence to state statute and Texas Department of Licensing and Regulation (TDLR) administrative rules. As the compliance officer for Capital Tow Inc. it's important for me to have all of the information relating to vehicles which were towed and impounded at our South Canton Drive facility, at my fingertips. To achieve instant access to both towing and storage lot management data we use VTS Systems and their PC/server-based application. Although we understand that web-based application technology is in everyone's future, we currently prefer the security and staff operational experience of having our data stored and managed in-house, as opposed to some remote and unknown server farm location.
Working at a busy storage facility which specializes in private property impoundments is challenging, but also rewarding, as there is never a dull moment. Capital Tow Inc. and our sister towing company Eric's, deliver upwards of 30 vehicles a day to the impound facility, each impounded vehicle is subject to a strict standard operating procedure (SOP) to minimize the possibility of human error and maintain the standards expected by our commercial property clients.
As mentioned above, to achieve the company's high standards of customer and state compliance we use VTS Systems towing and storage lot management software. From the moment the dispatch record or tow information is entered, the program provides action prompts, full storage lot accountability including licensed automated on-line, real-time owner/lienholder MVR access from more than 36 states, automatically creates and sends first and final notification letters via electronic certified mail to the registered owner(s) and lienholder(s) on time and in compliance, including the LEA 10 day abandoned notice. In addition, VTS Systems provides completed auto-fill documentation for release and or disposal of the vehicle at a public sale, or public auction, if the LEA controls the disposal of abandoned vehicles, including change of title docs.
Lawrence Case, President and the Capital Tow management team have used VTS Systems software since 2010, long before I joined the company, I found its simple, organized structure easy to use, Texas compliant and very cost effective. Processing some 50 letters daily, the automated electronic certified mail feature alone, saves us at least one full-time person, and "No more going to the Post Office." Tech-support when needed, is quick and efficient!


Bob Gozia – Premier Towing, Springfield, Missouri |
www.premiertowingservicesinc.com
We installed VTS Classic in June 2004, when our company was under different ownership, and it needed the software to effectively manage the Springfield city towing contract. The new management team changed the company name, but kept the VTS software to maintain our competitive edge. Back in 2004, we had been looking for new software for almost a year, without finding a system that really worked. We kept looking, and then found VTS Classic; it did so much more than the competition. Today, fourteen years later we are still using VTS Classic; the VTS guys keep adding new features which keep us current. We are looking forward to learning more about their new web-based program, VTS CLOUD.

Ronnie New – Southside Wrecker, Austin, Texas |
www.southsidewrecker.com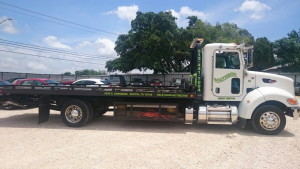 We are a 3rd-generation family-owned business and run 18 med & 5 HD trucks. In 2004 we installed VTS Classic, replacing a prior 2nd-generation system. It has served us well, and the VTS boys keep adding new features that help reduce our costs and keep us ahead of the ever-changing state laws. VTS Systems told us it would always remain up-to-date, and it has. The support when needed is excellent!
Matt Bollinger & Casey Finn – Cow Creek Towing & Recovery | Pontotoc, Mississippi
www.cowcreektowing.com
Rumor has it… if you work hard, pay your bills and save what little money is left over, with a little luck you can make a living in the towing and recovery business. We began our adventure in 2014, with one old truck and a dream, no one said it would be easy but above all it has to be fun. The first year was tough trying to make ends meet, but we never gave up and eventually the red ink months gave way to profitable black ink months, along with increased towing and storage volume. Once you have learned the fundamentals of towing and recovery, it's managing the business and the paperwork that keeps you awake at night. The paperwork nightmare changed instantly when a towing company from another city introduced us to VTS Systems and their towing and VSF management program. The team from VTS Systems installed the software, trained our office staff and provided the all-important support that we needed. We are always optimistic, glass-half-full people, with a hunger to learn about managing a business and grasping opportunities. We invited VTS Systems senior partner, and his CFO to come visit Mississippi and exchange ideas. They asked a lot of questions about our business and made positive suggestions on how we could take advantage of the knowledge and opportunities we had. The program has made us super-efficient, saved untold thousands of dollars, the more we grew, the more it saved and it's easy to use. The VTS team have supported us above and beyond our expectations, their product, and industry knowledge are extraordinary! Over the last five years we have expanded our prospects, become hazmat trained and taken delivery of our 14th truck, a 60-ton rotator.
Rodney & Belinda Myers – American Eagle Towing LLC | La Feria, Texas
Belinda and I began operating American Eagle Towing LLC early in 2012, in the small border town of Harlingen, Texas in an area close to the Rio Grande and known locally as the "Valley." Our learning curve was steep, and it wasn't long before the multitude of operating rules began to overwhelm our new company and its operating staff. Texas is the most regulated state in the U.S. when it comes to towing and vehicle storage management. Overwhelmed, and often conflicted between state statute, TDLR administrative rules, county bylaws and law enforcement, it did not take us long to realize we needed help! The help came in the guise of VTS Systems, its software and its team of knowledgeable personnel.
Belinda and I called and spoke with other towing and VSF operators around the state, they convinced us to call VTS Systems. After listening to our plight, the guys at VTS arranged a demonstration of their towing and storage lot management program, it appeared easy to use and comprehensive in what it would do for us; within a week we were trained and operating. Here we are six years later, a much larger company, a new location, more people, more trucks, and of course more headaches. However, our one consistent ally is the VTS software and the team that support it. It does everything that the state requires in its ability to manage the complexities of Vehicle Storage Facility (VSF) management and the VTS team continue to provide not only first-class technical support, but explain in layman's terms what the ever-changing statute's and administrative rules really mean. Since 2012, our VTS Classic software has continued to evolve as the VTS team added new features and updated the program, it's documentation and compliancy. We simply could not operate efficiently without it! We as a company are looking forward to learning more about VTS CLOUD and discussing if the web-based program will add value to our business.
Cassie and Roger Peters – Cypress Auto Storage | Cypress Texas
My husband and business partner Roger, have operated CNR Towing & Recovery LLC in Cypress for several years. However, we did not own our own storage facility, which meant we were towing a lot of vehicles to other locations. 2018 changed that, we bought a piece of commercial property, with enough space to accommodate 300 to 400 vehicles; paved, fenced, and illuminated the lot to meet Texas Department of Licensing and Regulations (TDLR) requirements, and opened Cypress Auto Storage, with a nice log cabin office.
The majority of our towing business is non-consent law enforcement accident or arrest tows, with a little private property towing, which adds variety. With five tow trucks running 24/7 we tow and impound lots of vehicles every day. When it came to management software, we did our homework, researched the Internet and talked to other towing companies in our area. Some software applications we found confusing, and others we were told were not Texas compliant with state statute and TDLR administrative rules, which would mean big fines when TDLR came for an inspection visit.
Overwhelmingly, the other towing and storage companies told us to go with VTS Systems, it's TDLR compliant. Moreover, it's a full dispatch system for towing administration, which keeps you in line with what law enforcement requires, but above all the VTS Systems application covers every aspect of storage lot management from impoundment through to vehicle release or auction, including fully automated multistate MVR's and electronic certified mail processing. This means, "No More Going to the Post Office." This alone saves me hours and hours of non-productive work. Moreover, the application is simple to use, and I could not ask for better support, it's always there when needed.
Lindsey Lauder – Crown Paint and Body-Wrecker Service | Houston, Texas
Crown Paint and Body, along with sister company Waller Paint and Body are owned and operated by my in-laws, Jimmy and Misty Lauder. I became involved in the family business the old-fashioned way, when I married Klayton, Jimmy and Misty's son. Both businesses are involved with towing and auto body repair, however, they operate in completely different environments.
Crown Paint and Body is located in the heart of the Houston Metroplex, America's fourth largest city, where tow trucks monitor the police accident frequencies and as many as 20 tow trucks can show up at an accident scene, all chasing a chance to work and earn a living. Whereas Waller Paint and Body is located in rural Waller County, some 60 miles west of Houston. Here the County Sheriff operates an accident rotation system sending a single tow company to the accident scene, which many consider a much safer way of responding to incident needs.
However, when it comes to managing towing, recovery and vehicle storage facilities, the needs of both companies are almost identical. The VTS Systems towing and VSF management software providers us with structure or standard operating procedure (SOP) replacing potential chaos with a calm and orderly process. Once impounded and the basic vehicle data entered, the system prompts the operator to identify the vehicle ownership. Using the VIN, as a reference, the VTS application provides real-time access to more than 36 state DMV databases, instantly placing owner, lienholder and title information into the storage lot record. Following state law, 24 hours after impoundment, the VTS application automatically instructs the operator to begin the notification/lienholder letter process. The VTS application automatically creates the letter as cyber document, pushing it across the Internet to the United States Post Office. USPS records and processes the letter, turning the cyber document into a hard paper copy, where it enters the USPS certified mail delivery system. No More Going to the Post Office. What a timesaver!
The application provides driver commission/payroll, AC receivables and all the reports and documentation from the moment the phone rings through to vehicle release, transfer to our body shop or sale of the vehicle at a public sale or auction. Nothing could be simpler or more efficient. If we need help, it's merely a phone call away and the support provided by the VTS team is excellent.
Cory Morgan – Iron Impound & Storage | Houston, Texas
Shaune Keys and I hung-out as teenagers, tinkering with old cars. Like most teenagers, our ambitions outstripped our income, there was never enough money, and adding to my problems, my vehicle was towed for anti-social parking at an apartment complex. This was one of life's great financial learning experiences, Shaune drove me to the storage lot to recover my vehicle and while I was reeling from towing and storage sticker shock, Shaune was thinking "what a profitable business towing could be," and why he should start a towing business, along with auto body shop, and a vehicle storage facility. Shaune figured it was about synergy, "vehicle accidents feed the towing business, towing feeds the vehicle storage facility (VSF), and impounded vehicles help feed the body shop." By providing all three integrated services, he could help those unfortunate to be involved in an accident, while making money.
We are a small family-owned business, operating under the umbrella of CNS Investments LLC and Low-Key Investments LLC. The business comprises of Haulin Iron, a towing company, Veterans Collision, an auto body shop, and Iron Impound and Storage a state licensed storage facility. It didn't happen all at once, not enough time and resources, moreover, Rome was not built in a single day. Shaune first started, Hauling Iron, Veterans Collision followed a few years later, and he finally started Iron Impound and Storage in January 2018.
To run the storage facility efficiently we needed towing and VSF management software, Shaune and our accountant Carlos Lopez researched the market, looked at other software and asked friendly competitors for their opinions. Most said the VTS Systems program was "the only way to go." Since installation and training, I have found it simple and easy to use, very comprehensive, it does everything. Moreover, support is excellent and I really like the automated reminders, so that I don't forget important date sensitive tasks, plus the multi-state, real-time MVR and automated electronic certified mail for lien letters save me hours of work. In addition, it's compliant with state statute, TDLR, and Harris County Sheriff's administrative rules. In Texas TDLR fines for non-compliance beginning at $1,000 per occurrence for a first-time offence, and balloon to $3,000 for the second-time same offence and go up from there to $10,000… Non-compliant fines will put you in the poor house, real-quick!