See What Our Customers Are Saying About VTS Systems Towing Dispatch Software
Testimonials
Below are existing clients who wanted to share their experience with VTS Systems, our tow software and services and have been excited enough to put pen to paper. There is nothing more important to us than customer satisfaction, and hearing about how we've played a part in someone else s success. Let us help you achieve your goals.
Bill's Auto Body │Bonham Texas
Bonham Texas is a rural community northeast of Dallas-Fort Worth, located in Fannin County with a population of just over 10,000. Rural communities contribute greatly to the fabric and history of Texas and Bonham is no exception. Home of the late US Representative, Sam Rayburn, and Rayburn served as the Speaker of the US House of Representatives for more than 17 years, the longest tenure in US history.

Not unlike many small businesses in rural communities Bill's Auto Body turns a hand to multiple tasks to make a living. We operate a local paint and body shop, and a couple of long-haul trucks, but also serve the community by running a tow company.

To keep things simple, straightforward and legal, our towing company needed software. Angela Roper, director of the International Towing and Recovery Museum in Chattanooga Tennessee, a longtime friend, introduced me to the guys at VTS Systems and their simple to use towing and storage lot software. I'm primarily a body shop guy and not a computer guru, like most guys I know, I type with two fingers.

Running a successful small business, you have to judge time spent, versus money spent or saved and VTS Systems software comes through on all accounts. It saves me time, keeps me legal by reminding me when I need to send important notification letters, and keeps track of all the storage vehicles, never makes a mistake on who owes what, and adds and reports the state taxes. Nothing could be simpler! The VTS guys trained me how to operate the software, and are always there to support my overtaxed working man's brain when I need help.

If you haven't spoken to them yet, you should.
Bill McCain, Bill's Auto Body
Save
Save
As reported in American Towman Magazine…. VTS Systems Simple to Learn
"We've used VTS Systems for about six months, it's the best thing I've ever done. … I used to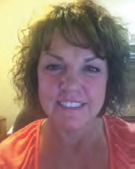 do everything by hand, including registered letters. VTS has taken 90 percent of the work off
me where now it's a click of the button and the work gets done. They trained me over the
phone, while I dispatched, to learn the system. … It's so simple."
–Michelle Jinks, Todd's Towing; Royce City, Texas

 Son's Storage │Houston, Texas
Son's operates an automotive body shop and towing business in Metropolitan Houston/Harris County, serving some 4 million people. Our fleet of 15 light duty tow trucks provides plenty of repair work for our body shop, and more importantly our state licensed vehicle storage facilities. Towing and VSF companies in Texas are highly regulated and we are required to pay attention to detail to avoid noncompliance citations from law enforcement and TDLR, the state regulator. In September 2014, having prior experience with VTS Systems, I recommended to Son, that we install VTS Classic to manage our towing, and storage lot business.

For VTS Systems to serve the needs of  towing companies, it must remain compliant with both County and state regulations. It's fully automated vehicle towing, and VSF software manages the entire process from the initial call through to auto auction. For me, one of its premium features is its ability to access more than 30 DMV databases online, import that information directly into the database, and port the owner information automatically into the state required notification and lienholder letters. The magic continues, by sending the letters as an electronic certified mail/cyber-file to the United States Post Office, or its agent, who then processes, print and deliver the letter(s) to the addressee. "No More Going to the Post Office." The USPS automatically provides a full return audit trail, documenting and time stamping each step of the process. Son's efficiently operates its towing and VSF business with only two office personnel, VTS software is easy-to-use and has saved us time and money. If we ever need help, a live tech person is always available.
Lisa Perez, Storage Lot Manager

 LW's Towing │
www.lwtowing.com
After being in the towing business for more than 33 years, nothing is more important to my wife and me than our reputation.

We own and operate LW's Towing in the community of Frisco, north of Dallas and our business is equally divided between incident management, law enforcement arrest tows and the private and commercial business within our community. About seven years ago, Cindy had reached her physical and dare I say mental limit shuffling paper and we needed help. I asked around other DFW towing companies and was told straight out, contact VTS Systems. That we did, and today I will tell you that it was the best call I ever made. Cindy, my wife and business partner absolutely loves VTS Systems and their software, it is simple and easy-to-use does everything that we need as a Texas based towing, recovery and VSF company, and keeps us state compliant.

Not only is the software current and compliant, the support is beyond excellent. For example, two years ago our business location was vandalized and all of our computer equipment destroyed or stolen. One call to the guys at VTS Systems, and they swung into action, in less than a day they provided us with a temporary fix to keep us operating while we rebuilt our lives and our business. These guys are always there for us, and we are no different than all of their other customers both Cindy and I heartily recommend not only the software but the service support that the VTS Systems team provide our industry.
Larry & Cindy Haynie

 T-Miller Wrecker Service │
www.tmillerwrecker.com
Like many long established family owned towing and VSF businesses, we have seen good times and bad; we are by our very nature somewhat conservative, hold traditional Texas values, and not always happy about change. Does this sound like someone you know?

Following the death of our senior partner in 2004, we continued to run the wrecker business using traditional pen and paper methods, but in truth it was a struggle and we had to find a better way. Over the next two or three years we met with the VTS guys at our towing Association meetings and formed a relationship, finally in 2007 we asked them for help. They listened to our needs, helped us understand the new technology and provided us with a complete system, including a server, firewall, workstations, and printers; as well as software. They stayed with us for almost a week, commissioning the network; helping us install our data and making sure everyone was fully trained.

Our industry has changed a lot since 2007, but the VTS guys have constantly updated VTS Classic keeping it fully compliant with our ever- changing state legislature and the rules that are imposed by TDLR, the state enforcement body. Last July we took another step into the 21st century when Megan decided she was wasting too much time and effort processing, folding, stuffing, sticking and finally mailing notification letters, VTS fully automated our certified mail and multi-state MVR processes; a couple of key stokes now does it all. Wonderful!

We own and operate some 17 wreckers, 3 tractors plus trailers and other recovery gear and manage the office with only three people, including dispatch. The VTS guys have an excellent product and are always there to answer our questions; they are part of our extended family and go beyond the norm in service and support.
Jeni, Megan, and David Ferril

 Capital Tow, Fort Worth, Texas |
www.capitaltow.com
Most people consider that starting a new business during a recession, especially a towing business, was madness. Well, the facts prove that I'm not insane; we not only survived the recession, but grew to open a second towing business in the adjacent city within three years. I believe, we survived and prospered by selecting the best technology and the best business practices during lean times, we can survive almost anything. In 2010 we installed VTS Classic, and it soon became apparent that our old ways, were duplicating effort. By adopting its advanced features, including automated electronic certified mail and multi-state MVR access we were able to save time and money. I'm always looking to reduce costs, within 90 days of installing the software; we were able to reduce our office workforce by one full-time person. Here we are in 2015 and the towing industry has changed considerably over the last five years. However, VTS is always ahead of industry trends, adding new features and cost-saving benefits.

"VTS is much more than a software provider, they are a partner that's incentivized to provide excellent service in order to maintain and nurture a long term business relationship. I have yet to be even slightly disappointed with their services or products. In an age where there is such a huge disconnect between end-users and providers, VTS is a true throw back to the golden age of customer satisfaction. Not only is the software cost effective and easy to use, the VTS guys are knowledgeable on the everyday information required to be successful in our industry, and they are there when we need them!
Frank Renfro

 Premier Towing, Springfield, Missouri |
www.premiertowingservicesinc.com
We installed VTS Classic in June 2004, when our company was under different ownership, and it needed the software to effectively manage the Springfield city towing contract. The new management team changed the company name, but kept the VTS software to maintain our competitive edge. Back in 2004, we had been looking for new software for almost a year, without finding a system that really worked. We kept looking, and then found VTS Classic; it did so much more than the competition. Today, eleven years later we are still using VTS Classic; the VTS guy's keep adding new features which keep us current. We are looking forward to learning more about their new web-based program, VTS Cloud.
Bob Gozia,

 Southside Wrecker, Austin, Texas |
www.southsidewrecker.com
We are a 3rd generation family-owned business and run 18 med. & 5 HD trucks. In 2004 we installed VTS Classic, replacing a prior 2nd generation system. It has served us well, and the VTS boys keep adding new features that help reduce our costs and keep us ahead of the ever changing state laws. VTS Systems told us it would always remain up-to-date, and it has. The support when needed is excellent!
Ronny & Robbie New

 storage facility |
gearheads.me
I have been a customer of VTS systems for approximately a year. During the onboarding process they provided training, technical support and legal advice that was extremely helpful. They made the onboarding process seamless and easy. I receive regular updates about TDLR amendments with a full explanation of the changes. They periodically check on us to ensure we are following TDLR guidelines and rules. The software solution is efficient and easy to use. It reduces the manual effort by more than 50%.  VTS Systems is a thorough, professional and responsive organization that ensures customer service is their number one priority. I would recommend VTS Systems to others in the industry. Special thanks to Nigel Pestell for his patience, knowledge, responsiveness and industry knowledge.
John Joseph – Owner Gearheads.me storage facility.

  Triton Towing – Hutto, Texas
Today, we had our three locations inspected by the compliance and enforcement officers of the Texas Department of Licensing and Regulation, our state regulators. For many in our state, just the thought of a visit from the state regulator is enough to make most go weak at the knees. However, our inspection was no more than a social visit, don't get me wrong the TDLR team was thorough; they inspected everything, our trucks, our storage facilities and especially our paperwork. We were clean, no critical comments and above all know costly citations.

Seven years ago I was new to the towing business, and somewhat green, but as a savvy businessman I knew we had to be organized and efficient. One of the local towing companies Cedar Park Wrecker advised me to invest in management software from VTS Systems. We did just that, and have never looked back. As we expanded, they trained our new employees and made sure that we understood what was required by law. The software is easy-to-use, does everything I need, except change the oil on my trucks, but it keeps me sane, profitable and compliant.

Back in 2008, the VTS team visited my first location, advised me on what was needed to start and grow my business, and they have been there for me each time an opportunity arose. As with any small business you need to enjoy the good times and plan to survive the bad. These guys have always had my back and I truly believe that they care greatly for the people in our industry. They truly understand our industry and support their customers.

Greg Killingworth