Impound Software Demonstration Download
Tow Software Made Easy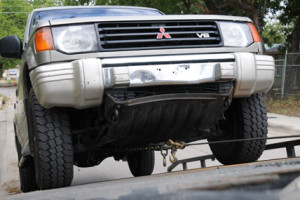 We welcome this opportunity to show you our towing software. Here you can choose either our new web based offering VTS Cloud or if your internet service is not super reliable, our PC/server based tow software management product VTS Classic.
Here we provide you with an additional choice, call us and we'll set a no obligation on-line tow software demo, which will save you time and maybe some frustration, as we know how it all works. Or you can download a working tow software demo and play with it at your own convenience.
Once you have downloaded this working towing software demonstration you will be able to enter and process tow tickets, which will end as a cash payment, payment by credit card or debit card or become a billable house account. All billable house accounts will create a statement of account with automated aging. However, to maximize your valuable time, an on-line demo is probably the best way to go.
All of our impound and tow software applications VTS Classic and VTS Cloud are fully featured management applications designed to reduce mundane workload and increase profitability. Ask us about how easy it is to get started.
We have worked diligently for more than 19 years to bring you products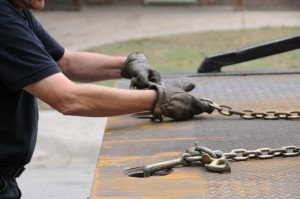 that we are proud of. Like you, our development and  support team is committed to the towing, recovery, and VSF industry, to you and your fellow tow operators. The demonstration sample will also allow you to enter vehicles into the storage lot and process inventory sheets, notification/lien letters, and release documentation. All the required fees and charges will be entered automatically as required, on predetermined dates or a daily basis. Whether you are a large or small towing operation, own 2 or 42 trucks, we have valued customers like you. Consider the benefits of VTS Systems supporting your team.
Please bear in mind that the sample forms and letters in the demo may not reflect your State statute.  Every state has different legislative requirements, hence the forms as shown are only samples, and may not in their present form meet your needs; however, we have or will create documentation that is compliant to your state's towing and impound statutes.
Although VTS Classic and VTS Cloud are easy to navigate, we would remind you of our no obligation demonstration, this will enhance your experience; we look forward to showing you its many features. Just call us at 281.373.3072 Ext.2
Towing Software… "Designed to work the way you do"
We didn't start out with the software we have today, it was 19 years of listening, tweaking and adding features. Today we believe our software is among the most comprehensive towing software available. It is "designed to work the way you do" We offer both PC/server based software for those rural companies that do not enjoy reliable high-speed internet, or for those who want to keep their data in-house, and our next generation web based platform VTS Cloud. VTS Classic and VTS Cloud easily scale-up to meet your expanding towing and business needs offering multiple expansion modules; and follow our philosophy of "don't license or pay for what you don't need." We have you covered.
Before you begin downloading please read the following:
The version you are about to download is by necessity a very basic product. It contains none of the advanced features including custom headers or the ability to access automated electronic certified mail; nor does it allow access to the multi-state electronic MVR's and other optional features as many of these require a federally mandated signature.
To Begin Your Download
Choose which application is right for you and click on the VTS Classic or VTS Cloud logo on the top right. From here, select the RUN option, during the installation process you will be asked to enter a current and active e-mail address, so we may send you a temporary username and password. This temporary user name and password is good for 30 days. Should you require any help or technical support please call the US office at 281-373-3072 or the Canadian office at 416.566.9530